A number of inspirational trend forums highlighted the A/W 2020/21 trends. The Intertextile Directions Trend Forum presented international trends with FOUR themes reflected the mood for next year.
The Fabrics China Trend Forums for technology & sustainable fashion, fashion focus and accessories presented the domestic fabric trends forecast by CTIC.
The Directions  Trend Committee is comprised of top trend forecasters from the NellyRodi™ Agency (France), Elementi Moda (Italy) and Doneger Creative Services (USA), as well as Ms Sachiko Inoue (Japan). Coming from cities considered the fashion capitals of major export markets for international garment trade, the committee members combine their expertise and local influence to come up with the themes of the Trend Forum.

> LEARN MORE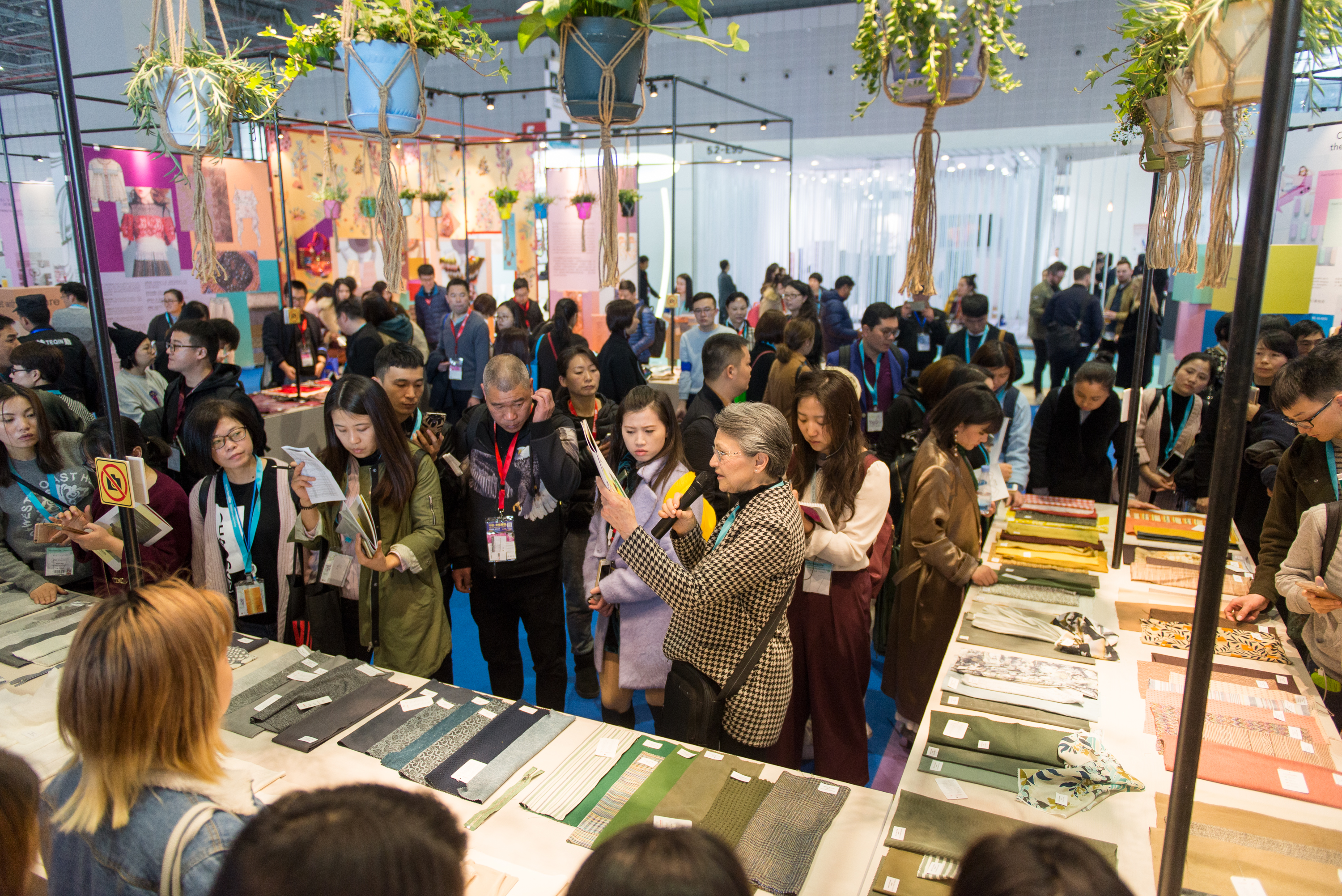 The designer for A/W 2020/21 trend forum is Elementi Moda S.r.l. from Milan, Italy. Ms Ornella Bignami will host tours at the trend forum explaining the latest in design trends through fabric displays and seasonal trend stories.

Venue: Trend Forum, Hall 5.1
INTERTEXTILE Consumer & Lifestyle Trend

Futurecast 2021 – New Consumer Rules
Content Summary:
Today's consumers are living in highly fluid times full of creative potential and personal meaning. They are navigating this period of change by juxtaposing inspirations and making them their own. The main goal is to make their own statements, to stand out and to customize experiences on their own terms. This includes mixing the best of the old and the new through an increasingly human and creative lens. In this age of change, we usher a period of extreme experimentation, creativity and self-expression. Winning brands will be those that understand this need for customization and personalization and empower it through novel products and unique experiences. The following consumer and lifestyle shifts illustrate the current state and possibilities of the modern consumer.
ThreadStart – Smart Fashion
Redux-State – The Art of Paring Down
CultureRemix – Experimenting is the New Rule
FlexState – Tech and Style Converge
NeoUrbanity – Color and Movement of Cities
Roberto Ramos, Senior Vice President of Creativity and Innovation of The Doneger Group will moderate a Panel discussion and conduct short talks at the fair.
"2019 China International Fabrics Design Competition" & "2019 China International Fabrics Creation Competition"
The China International Fabrics DESIGN Competition and China International Fabrics CREATION Competition are the most authoritative competitions in the Chinese textile industry. They are designed to find and cultivate design talent as well as contribute innovative design expertise to the textile industry.

As the only professional design competition in the Chinese textile fabric sector, both competitions will join with Intertextile Shanghai Apparel Fabrics. The competitions, though held separately, will become an important part of the fair. The integration of the competition with the fair is to realise the correlation between art and technology and to connect creative ideas with the market.