Comprehensive fringe programmes provide key insights to developments in the textile industry.
Trend Forum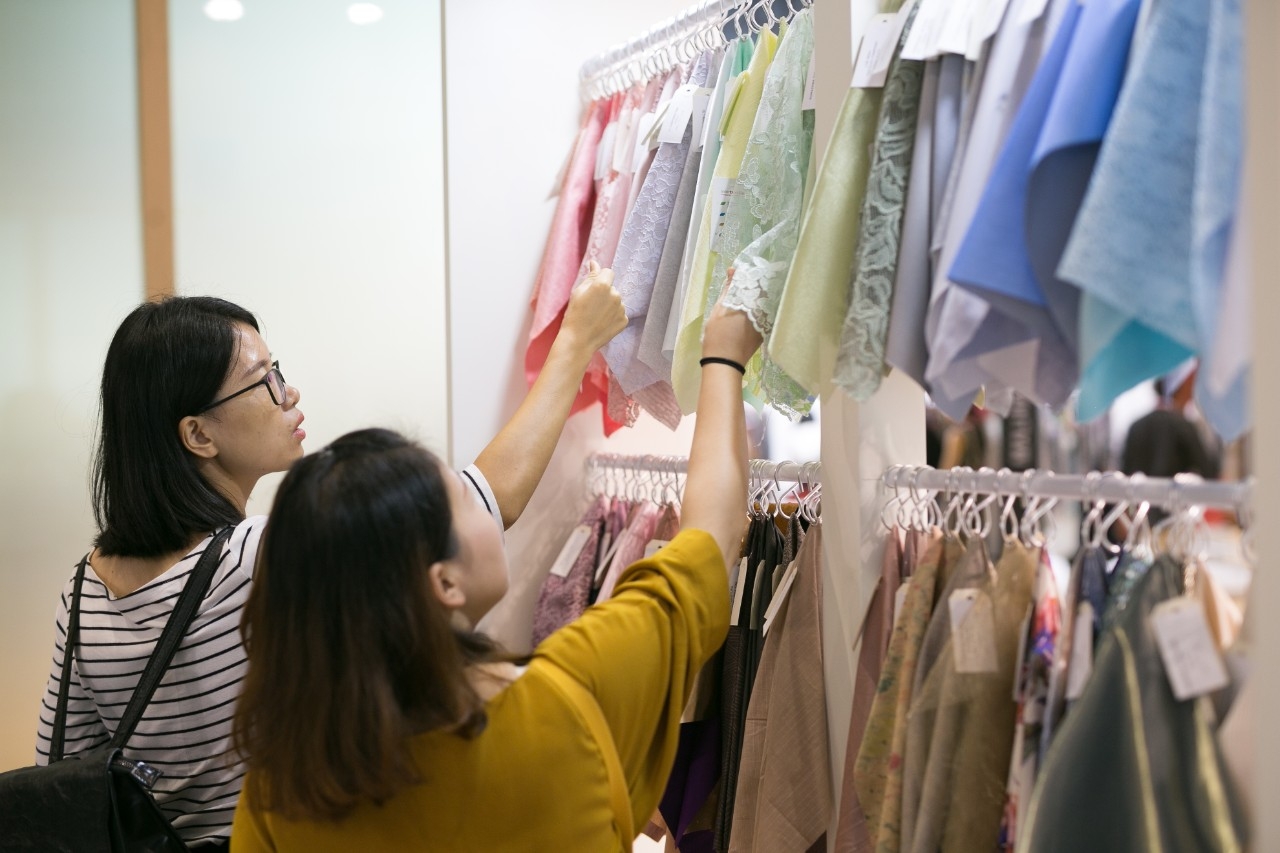 A number of inspirational trend forums highlighted the A/W 2019/20 trends. The Intertextile Directions Trend Forum presented international trends. Three themes reflected the mood for next year.
The Fabrics China Trend Forums for functional technologies, sustainable fashion, fashion focus and accessories presented the domestic fabric trends forecast as well.
Trend Guide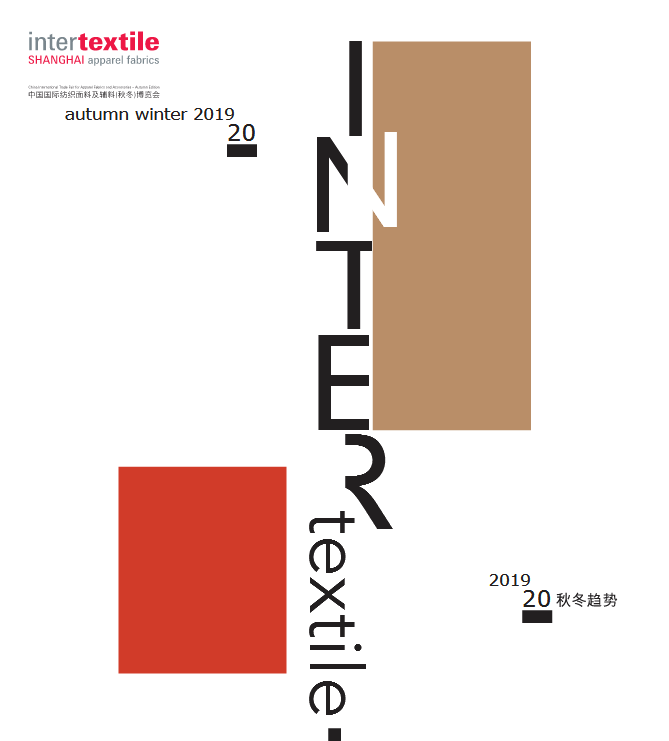 To know more about A/W 2019/20 trends, please download the Trend Guide.
FutureCast : The State of the Consumer

Seminar
Digital technologies have ushered a powerful era of innovation and disruption. An informed and sophisticated consumer is leading today's creative and commercial conversations. This consumer is increasingly looking for comfort and convenience as well as an engaging and meaningful experience when they shop. This need for connectivity presents a powerful opportunity for brands to foster a stronger and more immediate relationship through values and creative engagement. This presentation takes a look at the main sociocultural and innovation developments taking place today and their repercussions on business, design, creative and marketing opportunities.
| | | |
| --- | --- | --- |
| Date | Time | Venue |
| 27 September 2018 | 1:30 – 2:20 | 4.1-K112 Textile Dialogue |
Video Introduction Tour
By Roberto Ramos, Senior Vice President, Creativity and Innovation, The Doneger Group
(English <> Mandarin Chinese Consecutive Interpretation will be provided)
Date
Time
Venue
27 September 2018
11:30 – 11:45
(International Hall) 4.1H–Near Gate 4
15:00 – 15:15
(Domestic Hall) 6.1H–Near Gate 17
28 September 2018

10:30 – 10:45
(Domestic Hall) 6.1H–Near Gate 17

11:45 – 12:00
(International Hall) 4.1H–Near Gate 4
Trend Forum introduction tour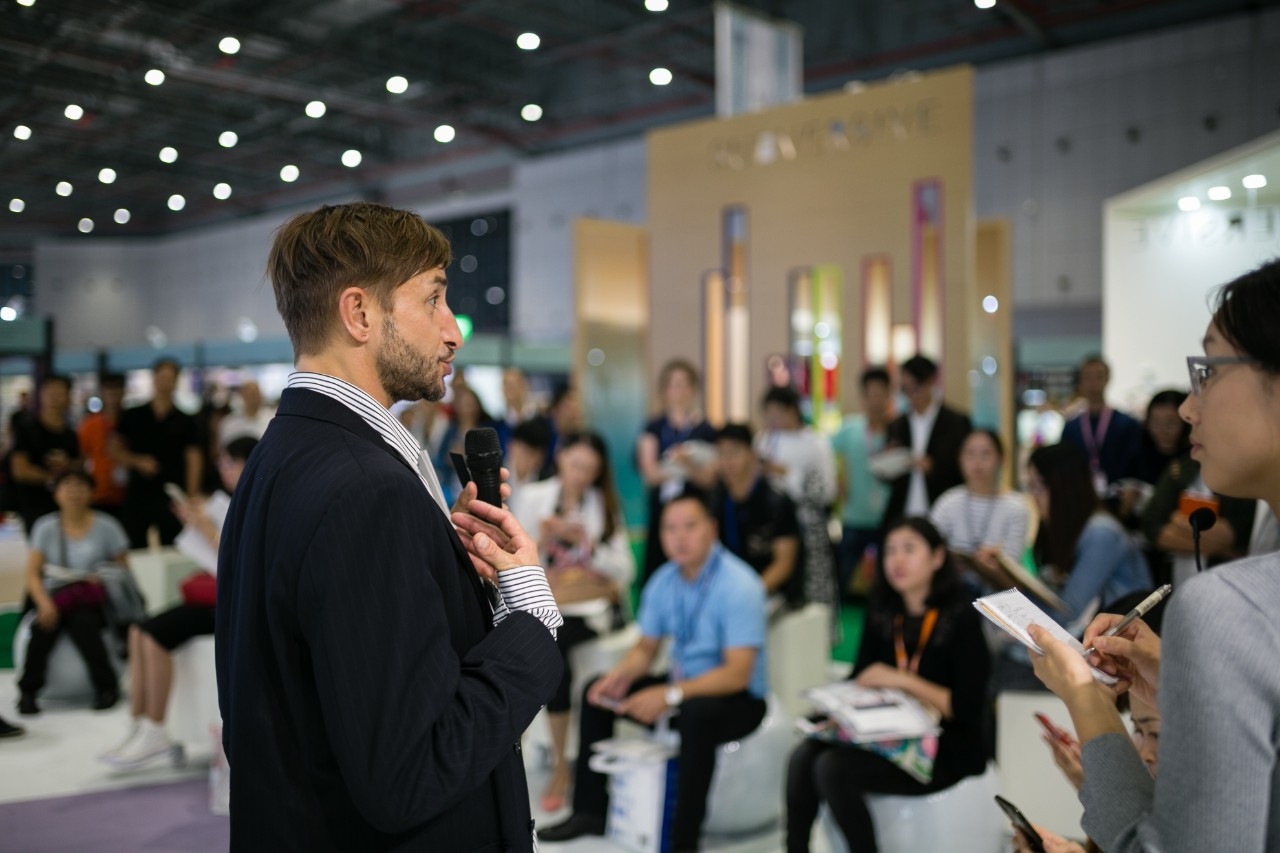 The designer for A/W 2019-20 trend forum is SACHIKO INOUE from Tokyo, Japan. Ms Sachiko Inoue will host tours at the trend forum explaining the latest in design trends through fabric displays and seasonal trend stories.

Venue: Trend Forum, Hall 5.1
27 September 2018


1:00 – 1:30pm
Session 1
4:00 – 4:30pm
Session 2
28 September 2018
11:00 – 11:30am

Session 3
All above sessions will be conducted in English, Mandarin interpretation will be provided.
"2018 China International Fabrics Design Competition" & "2018 China International Fabrics Creation Competition"
The China International Fabrics DESIGN Competition and China International Fabrics CREATION Competition are the most authoritative competitions in the Chinese textile industry. They are designed to find and cultivate design talent as well as contribute innovative design expertise to the textile industry.

As the only professional design competition in the Chinese textile fabric sector, both competitions will join with Intertextile Shanghai Apparel Fabrics. The competitions, though held separately, will become an important part of the fair. The integration of the competition with the fair is to realise the correlation between art and technology and to connect creative ideas with the market.
Seminar
Seminars focusing on fabric trends and innovations will be held alongside the exhibition, presented by industry experts from China and overseas.
> Seminar schedule
(as of 18 Sept 2018)

Panel Discussions
Panel discussion sessions provide you with a platform to acquire in-depth knowledge and exchange your ideas with industry professionals on selected trending topics and themes in each edition.
> Panel discussion schedule (as of 18 Sept 2018)
Scale Up GOTS in China–2018 Seminar
> Seminar schedule
(as of 18 Sept 2018)